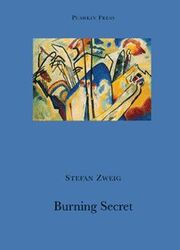 The Burning Secret
is a Stanley Kubrick project that was never completed. Harris and Kubrick (after being turned down by MGM to film
Paths of Glory
) found Stefan Zweig's novel
The Burning Secret
, a book about a young baron trying to seduce a Jewish woman by befriending her twelve-year-old son. Kubrick hired Calder Willingham to produce a screenplay.
Cancellation
Edit
The film would be impossible to make accurately due to the Production Code restrictions at the time. This was also the reason for the cancellation of another earlier Kubrick project, Natural Child, which would be based on a Calder Willingham novel.
Ad blocker interference detected!
Wikia is a free-to-use site that makes money from advertising. We have a modified experience for viewers using ad blockers

Wikia is not accessible if you've made further modifications. Remove the custom ad blocker rule(s) and the page will load as expected.